When saving a report, you have the option to save "Export all data as csv" or "Export visible data as csv".
All Data = displays all of the column fields available in a report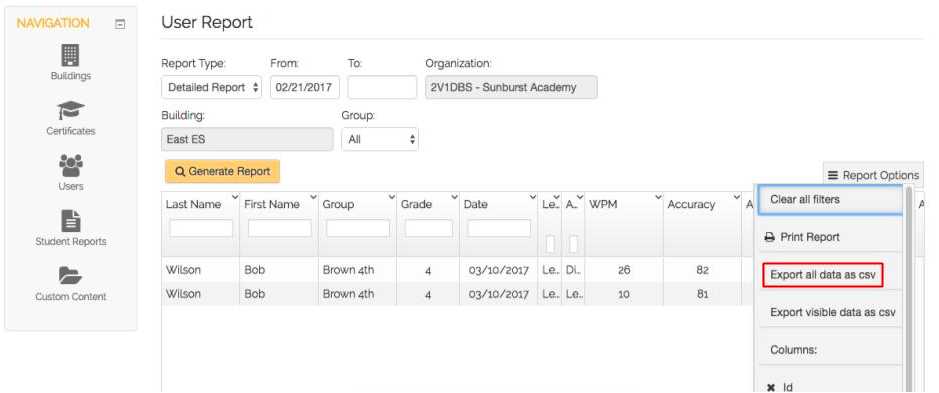 Visible Data = displays the fields that you have selected to view on the report generated. These have a ✔ before the column title in Report Options. The excluded fields have a ✖ next to the field name.