If a child is bringing home an edredi tablet and needs to connect it to Wi-Fi, a QrKey can be created for the home network.  Click on the link below to go to a website that has a QrKey Generator for Wifi Access:
http://blog.qr4.nl/QR-Code-WiFi.aspx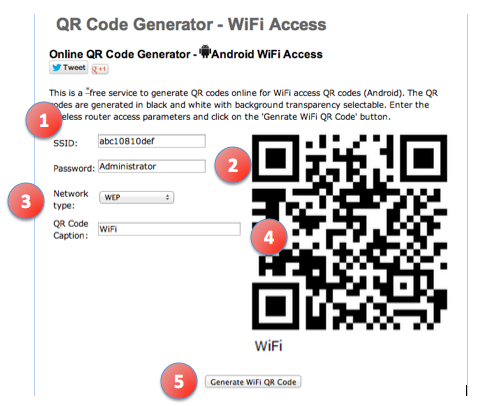 This website allows one to create a QrKey for your home network, or even for any open network that needs to be connected to: 
SSID -  Enter the name of the network the edredi tablet will be connecting to.
Password - Enter the password for the network, if there is one. If there isn't, it's okay to leave this blank.
Network Type - Select the type of network the edredi tablet will be connecting to. "WPA/WPA2" is normally standard. If the network does not require a password, select "No Encryption" instead.
QR Code Caption - Name the QrKey for future reference. This is optional.
Generate Wi-Fi QR Code - When finished entering all necessary information, please click the "Generate WiFi QR Code" button.
When the QR Generator is done, a new QR image will have been generated, and a link will appear saying "Download your Android WiFi QR Code". The QrKey can be scanned off of the computer screen or can be downloaded and printed for future scanning.