There are two places were users can be invited to an Organization:
Organization's Properties Page - Accessible by clicking on the arrow, and then the Organization Name located in the top righthand corner of the edredi portal, and
Users Management Page - Located in the 3-barred icon next to the edredi logo > Admin > Users: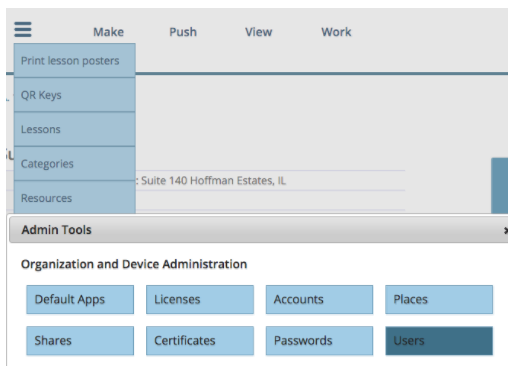 Administrators, teachers and teaching assistants can all be added to the organization with different roles depending on their responsibilities. To add a new user from the Organization's Properties Page,  complete the following steps. 
Go to the Organization's Information Page.

Select the main or Subordinate Organization.

Select Invite User link in the Actions bar on the right-hand side.

Enter the email address of the user to invite.

Assign a role specific to the Organization that this user is being invited to.
Click the button.
The invited user will be immediately emailed instructions on how to proceed.
Inviting a User through the User's Menu is generally the same procedure, except that the option to "Invite User" is located in the Actions Panel to the right: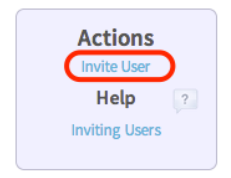 IMPORTANT:  Users assigned the User Role of Admin or Owner can invite new users to the Organization.